See on Scoop.it – MBSIB: The 5 Disciplines Of Fitness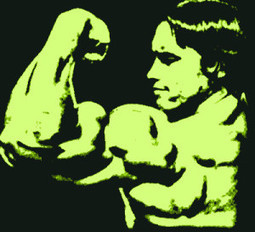 The road to muscle growth is paved with the emaciated, undernourished bodies of those who fail to achieve it. The fact is that there are many legitimate old school ways to build muscle fast but many trainees never achieve this task.
Carlos Newsome's insight:
When I first started working out in my late teens the progress was rapid.
Within 6 weeks I packed on a 20 pounds of muscle, and performing brutal workouts.  My gains were steady, but I soon became bored, and began designing more exotic programs to push my fitness levels even further.  Eventually the gains stopped, and I plateaued for  18 months.   Can you imagine being stuck at the same level for a year and half.  After a little experimentation, I made the proper adjustment, and once again; started seeing positive results.  Learn what I was doing wrong, and you too….will be making all kinds of gains.
See on muscleoldschool.com